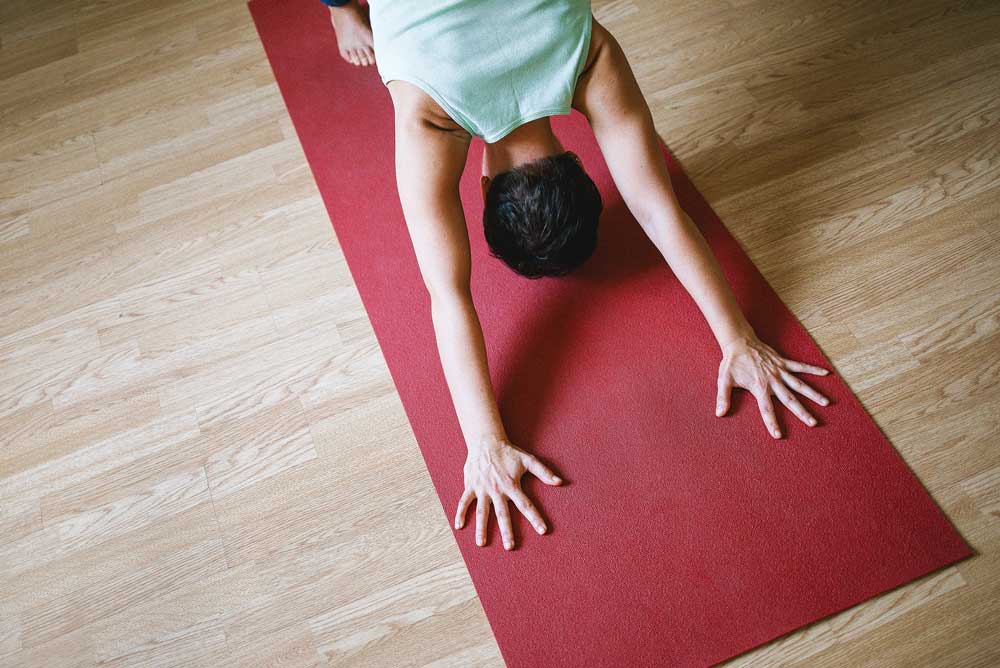 Hit the floor with TF Andrew as we practice our yoga poses on Wednesday, May 6th in our Elmsford showroom. As part of our Healthier Living series, we'll be hosting our first yoga class with professional instruction from friend of the store Maria Savarino. We'll skip all the "plank" puns for now.
The yoga instruction will run from 6:30 pm to 8 pm. Afterwards, stick around TF Andrew for some light refreshments, beverages and savings as you browse some of the latest styles in flooring around our store. We're gearing up for another special sales event beginning May 8th, so now's the time to plan that next home flooring renovation, be it carpet, tile, wood, vinyl or laminate.
Through this and other initiatives like our Healthier Installation program, TF Andrew has committed itself to contributing to a healthy lifestyle. Our installation process recycles many unused materials and also protects your home better from allergens, as opposed to a traditional installation. Eating right and exercise are all part of that healthy lifestyle as well, so we're sponsoring this yoga event as a way to encourage customers to live better.
More proof that TF Andrew means more than just high quality floors!
The post TF Andrew Does Yoga May 6th appeared first on TF Andrew.