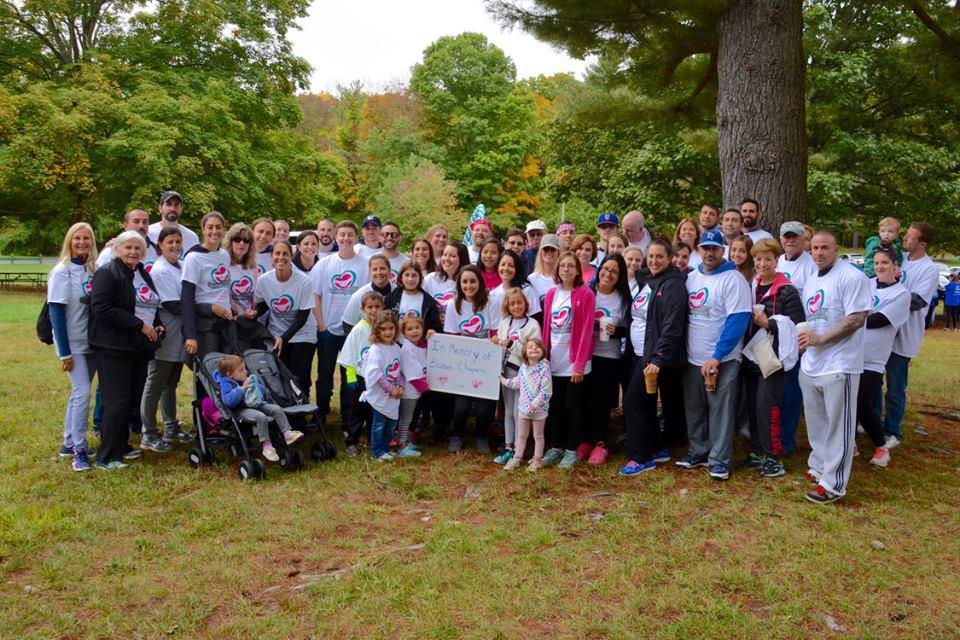 Please support our team – In Memory of Elizabeth Chaparro!!  Every year we get together and participate in this positive event which raises money for the support of people going through the pain and struggle of living with breast & ovarian cancer and for support of loved ones during and after their battle has ended. Since "In Memory of Elizabeth Chaparro" has been participating in the annual Support-A-Walk, we have raised over $25,000 for this amazing cause!   This year our goal is more aggressive than ever, so PLEASE help by donating and sharing our fundraising page!!
We walk every year in memory of my Mom, Elizabeth, who passed away in 2002 from breast cancer. We also walk in memory of my Grandma who passed away from ovarian cancer and in memory of my Auntie Martha who passed away from breast cancer as well.  Breast cancer/ovarian cancer has affected my life and those of the people I love, as well as so many others and I believe anyone would be hard-pressed to find an individual that this disease has not personally touched.The Support-A-Walk is such an important event for the community and for families and individuals dealing with this disease.
Contact me to join our team &/or to send a donation. We are looking to have a really successful year and raise more money than ever before! You can also visit this website to donate: https://www.firstgiving.com/fundraiser/sarahchaparro/walk2017
Please help us reach our goal!  Share this event with anyone that maybe interested in participating or donating! The last few years our amazing team was part of The Ray of Hope Champions – Let's do it again!!!
Together we can find a cure, spread awareness about prevention, and support those who need our love. ♥