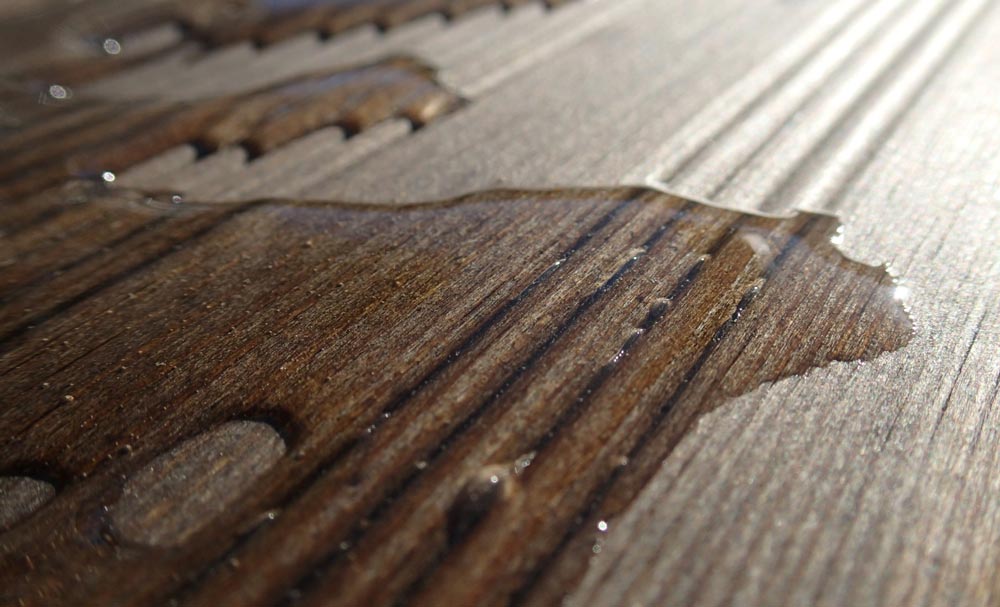 At T.F. Andrew Carpet One, we offer waterproof flooring that is truly waterproof. It can be very important to know that there is a difference between flooring that is waterproof and flooring that is only water resistant. For instance, if your new flooring is going to be set over particle board sub-flooring, you will certainly want to protect against water getting onto that sub-floor. So, let's take a look at the differences between these two types of floor systems.
When a flooring system is truly waterproof, it means that water cannot affect it. Period! These flooring systems are often used in rooms or areas where water may be an issue. For instance, waterproof flooring would be ideal for utility rooms or laundry rooms. They would be ideal for areas such as commercial kitchens in restaurants, mud rooms where water is often tracked in, and in areas close to shower rooms. The good news is that these flooring systems can be installed virtually anywhere you want and need them.
Water resistant flooring, on the other hand, will resist water to some degree, but cannot fully prevent water from penetrating the flooring under the right conditions. There are many flooring systems, including carpet, that claim to be water resistant, and this is fine for those areas where water is not expected to be an issue. The important thing to keep in mind is that while water resistant flooring can repel some levels of water, it cannot fully protect against penetration.
At T.F. Andrew Carpet One, we have a great line of CoreTec Plus flooring that is truly waterproof. For those who may be thinking that waterproof flooring cannot be extremely attractive as well, take a look at what we have to offer. Our selection of CoreTec Plus waterproof flooring is incredibly beautiful, available in wide plank sizes to make it even more visually stunning, and it is backed by a warranty that simply cannot be beat.
If you are interested in quality waterproof flooring, come by our showroom in New Rochelle, NY and or Elmsford, NY let us show you the best flooring options on the market today.