Original Article By Nathan Bachynski

With New York Fashion Week upon us, we're excited to see all the luxurious new spring styles from the most famous designers around the world. With models strutting down the runway this week, unveiling the spring's most anticipated styles, it's easy to see the impact that these creations have on flooring as well.
Here are the biggest trends we see making their way into flooring design: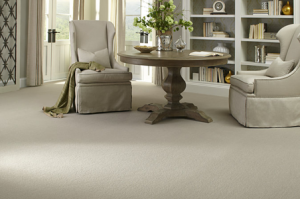 The Color of Fall
Red has always been a popular color, but this season, it's whites and creams that are stealing the show. Regal hues, like the creamy Sandstorm from the Worstead Elegance collection, is a perfect base for a monochromatically designed space or paired with a bright pastel.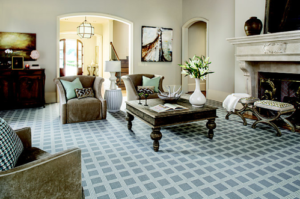 Power in Plaid
As New York Fashion Week continues, a trend we expect to see is the re-emergence of plaid. The timeless style has the versatility to be dressed up or dressed down, depending on the rest of the out.  When it comes to flooring, designs like our Woolston Plaid follows along as one of this season's hottest, most adaptable looks.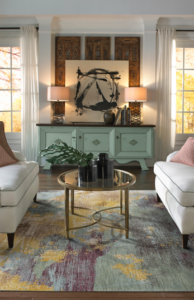 Mix and Match
One of our favorite styles on the rise this week is the mix-and-match look. Clothing designers are pairing sleek leather jackets with bright, tattered pants in gorgeous innovative designs. In flooring like Karastan's Patina Multi rug, flooring designers are combining random clouds of color with a distressed rug appearance.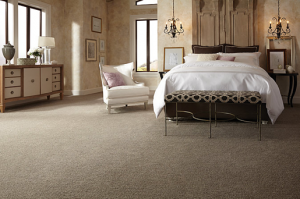 Gold is Good
For many, yellow isn't the obvious color choice when choosing an outfit to wear or what flooring to purchase. This season, Stylecaster predicts that golden tones like saffron and goldenrod will bring the luxury of gold back to the forefront. Live like royalty and keep your room in style with luxurious comfort and a brilliant golden glow Karastan's Modern Vision in Winter Wheat.
Flower Power
Florals are another trend on the rise. From Warhol inspired neon shades to simple vines dancing across the floor, flowers are taking over all corners of fashion. In flooring, floral patterns are a timeless trend that adds texture without overpowering the rest of the room.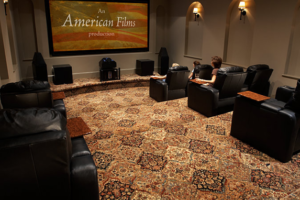 Big and Bold
Flashy and extravagant styles are what we look forward to during fashion week. Bold statements like big boots, bright colors and layered designs will be seen at shows throughout the week. If your personality is bold, we recommend rich carpets with intricate layered designs to keep your home looking chic.